>What comes after the storm?<
with Kristin Jackson + Rey Joichl
Kaleidoskop + Theater Arche Vienna
Rey Joichl, Xava Mikosch and Kristin Jackson are interdisciplinary performers who string together dance, drag, music, erotic performances and digital practices.
>What comes after the storm?< is a
continuing string of performances that
explore the pain of transitioning, dysphoria and discrimination loneliness but also the potential of healing, friendship and structural resistance.
The multimedia piece of 20 minutes is
centered around sharing trans*narratives
to each other, creating a communal space forus to evolve, to experiment, to share
pain, struggles and doubts, but more importantly also joy and the pleasure of simply being ourselves while inviting the audience to witness.
SUB&L1T net art experience at OKNA, Porto
SUB&L1T is a virtual space that picks up the politics of application processes within the context of an imaginary utopia of radical care. In order to get access to that space, the process of applying becomes the actual experience, evolving topics around decision-making, identity politics and queer imaginaries. Once finding the landing page through a QR-Code one has to first fill in a 15
minutes online questionary plus generatingan avatar before finally arriving at the gate to the promised utopia.
At the very last page one will get a denia of access. The bot at the gate claime that:
>Queerness is not yet here< meaning, the socalled utopia stays in ones own imaginary while the process of arriving there states the actual work.
the gate is somewhere on this website ;)
TTTOXic Paradise with setzkasten at Steinerhalle 8
TTTOXic is a multi media group-performance of a 3 hours long duration, mixing theater, performance art and sound performances. The postapocalyptic setting playes with diverse imaginaries of a possible state of now and the future. no dialogues but different medias transmit informative narratives to the public while they are very much invited to move through the space, consume at the bar and explore their part of the performance.
pics by Igor Ripak + Xava Mikosch
I take care of your hair performance with pauline maure, deliceiras 18, porto
hair has always been a strange affair............
styled, straightend, dyes, bleeced, cut, shaved, extended, sold. this interactive performance consists of xava mikosch, the haircutter and pauline maure, who cuts everything but hair in the same space. the public is invited to get their hair cut while diving into the immersive setting of light and soundinstallation around them.
​
for hair cut appointements check my insta
how to… a youtube tutorial with xhansxfranz at KAFFEE ADELE, Vienna
This youtube-tutorial shows the spectators in 10 minutes, how to create a corona free day. A surreal videowork that combines
real life videorecordings from Vienna and Singapore with 3D animated screen recordings.
LIEBE LEBEN HÜNDIN HOCHZEIT an experimental documentary with xhansxfranz
The hybrid documentary with performance elements examines which products and services of different moments of life are optimized and which gender-specific stereotypes about these products are solidified. What does one need for a perfect life?
The filmmakers Xava and Julia are accompanied on and off the sales fairs through different stages of life. On a level of reflection, the artists themselves stage images and deal performatively with the themes of gender roles, perfection, competition and performance - their own artistic response to the symbols and elements they encounter at the fairs.
​
WOW! Signal Festival trailer and visuals
six days durational performance directed by Ute Meta-Bauer
"Re-collection" is a performative exercise that draws on the practice of enactment/embodiment that Alexandra Pirici has been concerned with over time, from works that address public monuments to works in the gallery space.
Involving local performers, the action explores the possibility of a collectively assembled, small collection of such embodied memories of human and more-than-human presence on the planet.
structural silence

final diploma showing at the university of applied arts, vienna
The site-specific sound installation at the University of Applied Arts Vienna, consists of 87 Earphones, playing 87 individual screams in a loop. Those screams are recordings of students, teachers and alumni that experienced discrimination as a consequence of structural violence within the context of universities. The sound sculpture fills the atrium with a constant siren-like noise. When crossing the installation, the sound experience undergoes a spatial shift, allowing the visitor to perceive each scream individually. The installation aims to give space to those unheard voices and to a possible discourse about structures that reinforce given power relations.
FOR VIDEO -------------------------->



ph5.0

a sound-body performance in public space, oktolog
is a sound-performance in a bath room in public space. The elevated stage around it enables the spectators to observe the performance from 360°. While washing my hands with soap for about 30 minutes, soundartist Jakob Schauer edits the sound of the soap to a subtile climax. Sound and performance interfere with each other. The floors surface gets more and more slippery, the movements become less and less controllable. ph 5.0. is a reference to the hygiene regulations due to COVID-19. It plays with repetitive gestures, public control and the shift of private and public rituals in the context of a global pandemia, while exploring power relations between observing and being observed.
mindscape

interactive performance with Karon NG, Singapore
The performance was conducted in Selegie Arts Center in Singapore and its objective is to challenge the performers to maintain a state of meditation while the audience is invited to influence the meditation through dripping ink.
The whole process explores how body and mind are interconnected; and how it's okay to embrace uncomfortableness while meditating.
The garment serves as a visualisation of the mindfulness process.
24 H GOLDEN MILE

4 projection videoinstallation , singapore
Singapore consists of a hybrid, vibrant, constantly changing urban landscape. No permanence guaranteed. My one-hour-video installation aims to create a digital sculpture of the Golden Mile Tower. Since the 24-storey building is very likely to be torn down soon, replaced by a new, for the government more pro-
fitable property, this work approaches its various aspects. Documenting each floor for one hour for 24 hours, it gives one possible insight in the parallel dynamics and daily crossovers of this unique space.
The work got installed in different ways at Selegie Arts Center, Singapore and at Seestadt, Vienna.
On_Line

group performance at the biennale of architecure, venice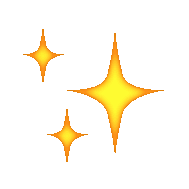 A interactive performance and group project by students from the digital art departement for the Biennale di architettura in Venice, 2014 With the performance titled OnLine, the group attempts to address the fundamental importance of digital media for our sense of living in a social world by means of audio-visual information, which is gained through the presence of its visitors only. While a face recognition algorithm exemplifies the self-similarity of meta-communities, its codeis being played back to the audience within the ultrasonic wave spectrum.
bitterbodies

performance at the university of applied arts, vienna
performance parcour at the university of applied arts. departement of digital art.a confrontation of a body regarding occupation and/or submission in public space. a bodies <--> objects properties reinterpreted. exposed. dismanteled.
ein schrei

mixed media installation at university of applied arts, vienna
This is an Interactive video-installation.
​When standing in front of the projection, you perceive the synchronized sound through the headphones next to it. As soon as you put the headphones on, the screaming is no longer audible but visual only.